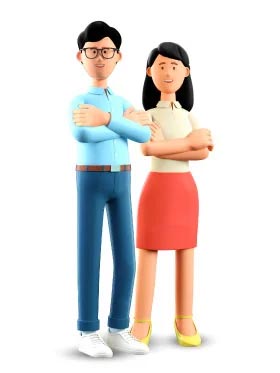 Why It is Important to Have Insurance for Mosquito-borne Diseases?
There are several reasons to have an Insurance for Mosquito-borne Disease:
Living in a tropical climate makes you vulnerable to tropical diseases, especially those that are mosquito-borne.
The medical expense for these mosquito-borne illnesses and their complications can pose a serious financial challenge for many people.
Insurance for Mosquito-borne Disease can cover the cost of your treatment while in hospital so that it doesn't drain your hard-earned saving.
Take one minute to build your own coverage and check the price in a just few clicks. No personal data required.
Why choose Roojai for your mosquito-borne disease insurance?
We offer you the most modular and transparent cancer insurance on the market with several benefits, such as: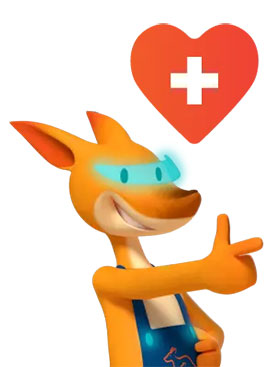 Flexibility and affordability. You can adjust your benefits according to your needs and budget. Our mosquito-borne illness policy starts at just Rp. 4,000 a month, depending on your age, health, and lifestyle.
The ability to receive cashless treatments at more than 2000 Roojai partner hospital.
You can also top-up the coverage by adding other protections included in Roojai Critical Illness Insurance (protection for Cancer, Neurological Disease, Heart Disease and Kidney Failure).
The Roojai Promise: simple, affordable, and reliable
Getting covered, renewing and claiming is just a matter of a few minutes! Enjoy 24/7 control over your policy and claims with a few clicks on MyAccount on our website. Roojai is 100% online and designed to maximize customer satisfaction. That is why we are rated 4.9/5 by our 120,000 customers in Thailand!
Frequently Asked Questions About Mosquito-borne Diseases Insurance
*
*Check the Critical Illness product terms and conditions for complete details.
The insured must be 18-64 years old (and you can extend it to 65 years old).

This protection will provide you with cashless treatment at 2000 Roojai partner hospitals by showing a care card that can be accessed on your Roojai MyAccount. You have the right to submit a claim after going through a waiting period of 30 days.

Our Mosquito-borne Diseases insurance is transparent and affordable in the market. Even so, there are some things that we don't cover such as any treatment or examination which is not medically necessary. Check the product terms and conditions for full details.

Take 30 seconds to answer a few simple questions
Click get quote and answer a few simple questions with a few clicks to help us offer the best-suited benefits and premium to you. With Roojai you do not have to provide any medical certificates to get covered.
Build your own coverage
Customize your cover to suit your budget and lifestyle. Roojai offers some of the most comprehensive insurance plans on the market with many options to suit your requirements. You only pay for what you need. If you'd like extra guidance, our advisors will be happy to help.
Choose your payment method and start your coverage
Choose the most convenient payment method for you: One-time transfer or instalments with credit card, debit card, bank transfer or virtual account. Enjoy immediate access to your policy in MyAccount on our website after you receive our welcome email.

At Roojai getting covered does not require a medical check up - buying our insurance is 100% online. Just make sure you answer our questions truthfully because the information you provide is the basis for your premium and insurance contract. For full details see the product terms and conditions.

Roojai offers you 3 convenient payment methods - choose the one that is best for you. For more details see our "How to Pay" page. The 3 payment options are:

Credit card
Debit card
Bank transfer or virtual account

Yes we do, you can split your premium payment into 12 months instalments to suit your budget requirements.

After the payment, we will send you a payment confirmation and welcome e-mail with the insurance policy number and the policy start date. All your insurance documents are available online 24/7 in MyAccount on our website.

Immediately after your purchase. Roojai will send you an e-mail with the link to MyAccount where you can access your e-policy 24/7. If you choose the non e-policy option, we will send the documents to your address within 10 working days. Help us save the environment by choosing an e-policy!

For reimbursement:
Roojai has simplified the claims process for you. Just download the simple claim form here, fill it out and send it together with your medical documents to:
E-mail: medicalclaims@roojai.co.id
Hard Copy:
CIBIS 9 17th Floor
Jl. TB Simatupang No.2
Cilandak Timur, Pasar Minggu
Jakarta Selatan 12560

The claims form contains the list of required documents. If additional documents are needed, we will notify you. For more details, see our "How to Claim" page.

For cashless system:
Get your cashless treatment for mosquito-borne illnesses by showing the Care Card which accessible in your Roojai MyAccount to more than 2000 Roojai network hospital across Indonesia. Check the list of hospital network here.

Making a claim on Roojai is easy and fast! You can show a Care Card that can be accessed on your Roojai MyAccount in more than 2000 Roojai partner hospitals spread throughout Indonesia. For more information, check "How to Submit a Claim" page.
*on behalf of the insurance company.

This benefit offers cashless coverage, which means Roojai will pay your medical expenses directly to the medical facility where you are hospitalized, without you needing to pay anything. The exception is for any expenses that is not covered by your policy, in which case you will need to cover that out of your own pocket. Reasons for non-coverage include opting for a higher room type than your chosen benefit plan or expenses that may not be medical in nature. You can check the full details in your policy's terms and conditions.