What's the insurance benefits you can get from Roojai?
Roojai Indonesia is built to be the best online insurance and ensure you have reliable financial protection by offering best insurance benefit including 24/7 roadside assistance, easy and fast claim process, discounts, and many more.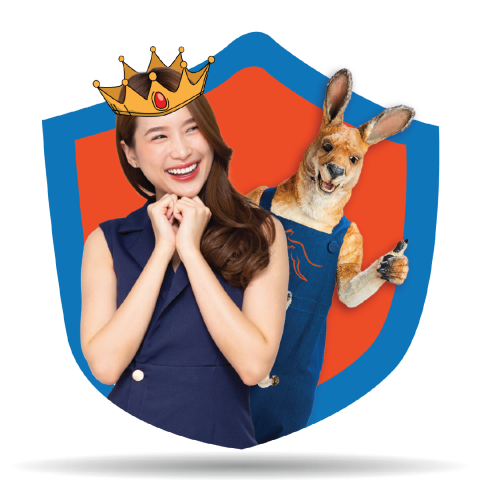 Special Price for Annual Payments
Whilst you can choose a monthly insurance payment, you have the option to get a 13% discount on every purchase of health insurance products and 6% discount for car insurance by choosing annual payments which make buying insurance more affordable and cost-effective.
Dedicated Claim Service Personnel
When you file an insurance claim with Roojai, you will be assigned a dedicated claim service personnel to get you through the entire claim process. For car insurance, you will receive real-time updates on your claim status via WhatsApp.
Cashless Payment Service
You don't need to wait longer to complete your inpatient bills after getting medical treatment at Roojai's hospital network, as it can be paid cashless. You only need to sign some documents and check out from the hospital.
2000+ Hospital Network
With more than 2000 of Roojai's hospital networks throughout Indonesia, you can easily find a trusted hospital nearest your area. Always make sure you get medical treatment at our hospital network to get the best service possible.
Pay in Instalments with Credit and Debit Cards
Figuring out how to pay insurance conveniently? Instalment payments with credit and debit cards is one of the insurance payment options available at Roojai, available to provide more flexibility and affordability in managing your expenses.
Emergency Roadside Assistance
ERA is available 24 hours every day, making it easier for you to get assistance on the road when your car experiences problems such as broken down, flat tire, keys left in the car, and more.
Car Inspection via Video Call
The advantage of insurance in Roojai is the online car inspections via video calls. This service allows your vehicle to be checked faster and more comfortably because it can be done anywhere.
700+ Trusted Partner Garages
Find the nearest garage or authorized dealer garage in your area, to get the best service when repairing your car.
6 Months Repair Warranty & Original Spare Parts
All Roojai partner garages guarantee the use of original and new spare parts according to type/brand of the car and a 6-months warranty for all car repairs.