Roojai was founded in 2016 in Thailand by a group of insurance experts who wanted to make the industry more customer focused. In a few short years, the company grew to become one of Thailand's leading online insurance and became the first Thai insurance provider to expand to Indonesia.
Our mission is to design insurance products that are affordable, simple to use and understand, while maintaining great quality service all the way.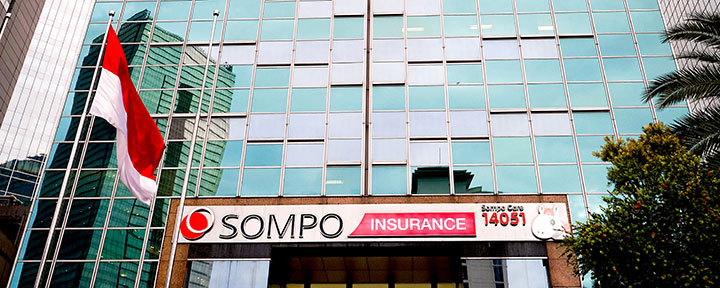 PT Sompo Insurance Indonesia (Sompo Insurance) is part of the global insurance group, Sompo Holdings, Inc., one of the biggest general insurance companies in Japan, and one of the top 10 insurance companies worldwide.
With more than 20 offices and nearly 600 employees across Indonesia, Sompo Insurance ranks amongst the top general insurers in Indonesia (#8 by revenue in 2021) and has been protecting customers in Indonesia for more than 47 years.
Through Roojai, Sompo Insurance provides customizable insurance options including critical illness, personal accident, motor vehicle (coming soon), and hospital cash plan.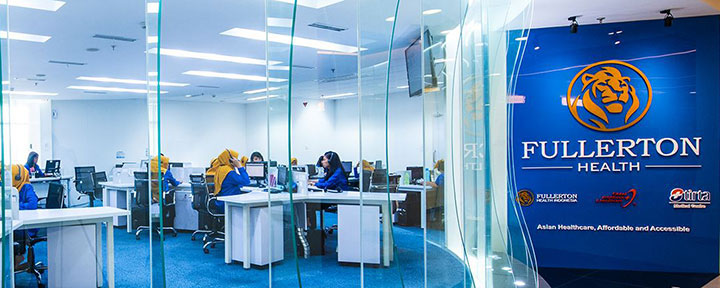 Founded in Singapore in 2010 and expanded to Indonesia in 2014, Fullerton Health currently has presence in 9 countries, with 550 fully owned medical centers and over 12.000 medical providers in its network. It is an integrated enterprise healthcare services provider in Indonesia, allowing Roojai customers to save both time and money and as well as easy access to healthcare.
Our Leaders
As an online technology specialist "insurtech", Roojai focuses on innovative technology to improve customer satisfaction, simplify the insurance experience and reduce costs to deliver the Roojai vision: expect more, save more. Meet some of our experts.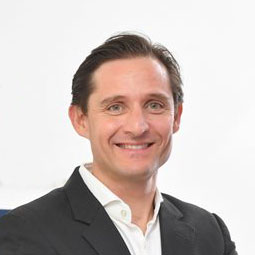 Nicolas Faquet
Group CEO & Group Founder
French Actuary and senior executive with 25 years of experience in both European and Asian insurance markets for successful carriers (AXA, AIG, April). Founder of Direct Asia until successful acquisition by Hiscox in 2014, Nicolas' appetite for entrepreneurship and his desire to significantly improve customer experience in insurance led him to launch Roojai in 2016.
Cycling enthusiast, obsessed with customer satisfaction and a long-term Asia resident, he is determined to build the #1 ASEAN digital insurance provider.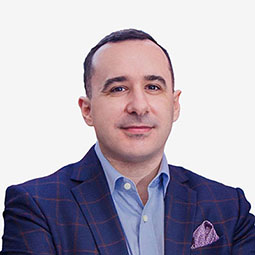 Mathieu Guiraud
CEO Indonesia & Group Protection Officer
Mathieu has over 10 years' experience in the insurance industry, first as a founder of a Thailand insurance broker, then as a Senior Executive in AXA Thailand and Indonesia. He believes that customers need simpler, more transparent insurance products, and these beliefs pushed him into joining the startup crowd with Roojai to build the next-generation insurer.
Mathieu has a Master of Finance and an MBA from Paris & Shanghai. He is passionate about Asian culture and convinced of Indonesia's bright future, and aims to contribute to shaping the new insurance landscape with Roojai.
Simple
You can get a quotation for your preferred insurance coverage in just a few minutes. It's also a lot easier to access the policy online through MyAccount on the Roojai website.
Affordable
There is no reason for you to not give yourself insurance protection because at Roojai you can get the protection that suits your needs at an affordable price.
Reliable
Cooperating with trusted partners, Roojai is ready to give you the best insurance experience. The Roojai team is also available any time you need assistance.
Roojai achieved ISO 27001 certification
ISO 27001 is an international standard for information security management systems (ISMS) achieved by a company as a recognition that the company has implemented as well as managed their information security optimally.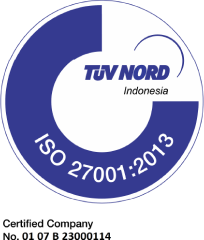 Trusted Since 2016 in Thailand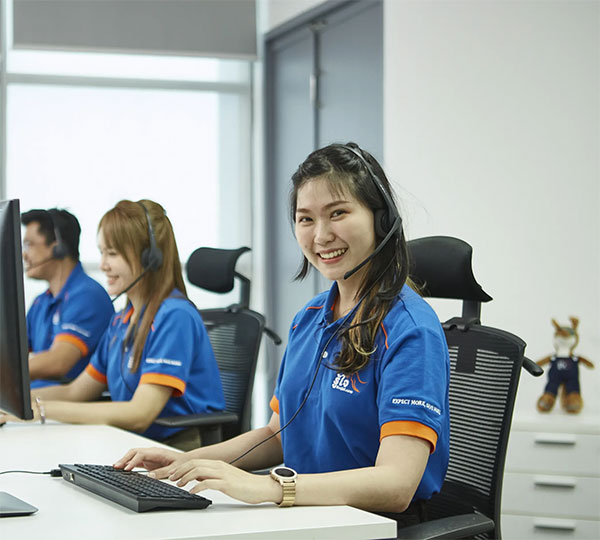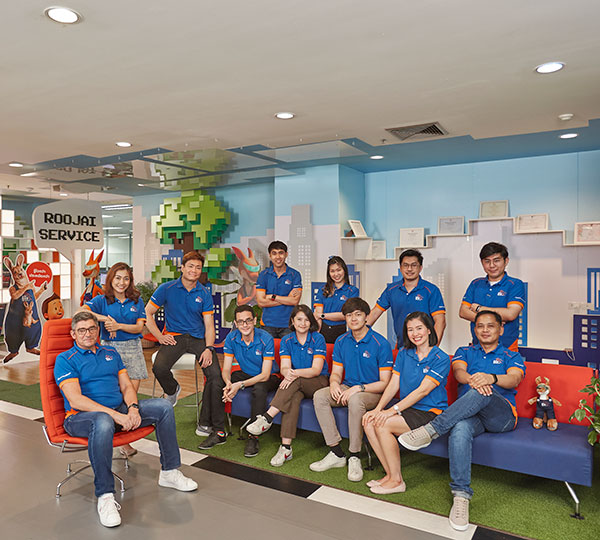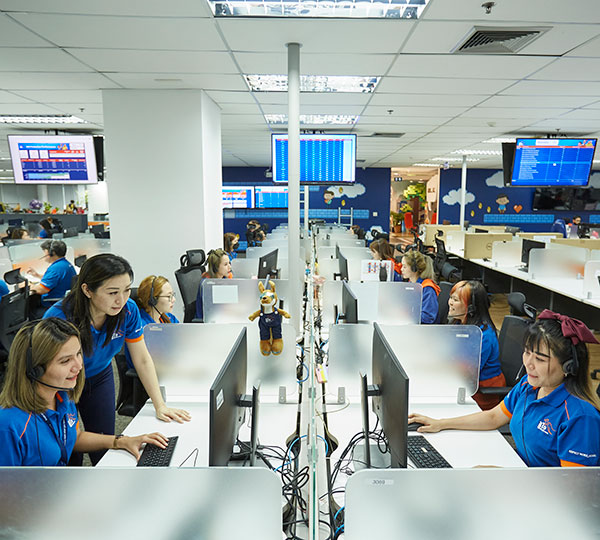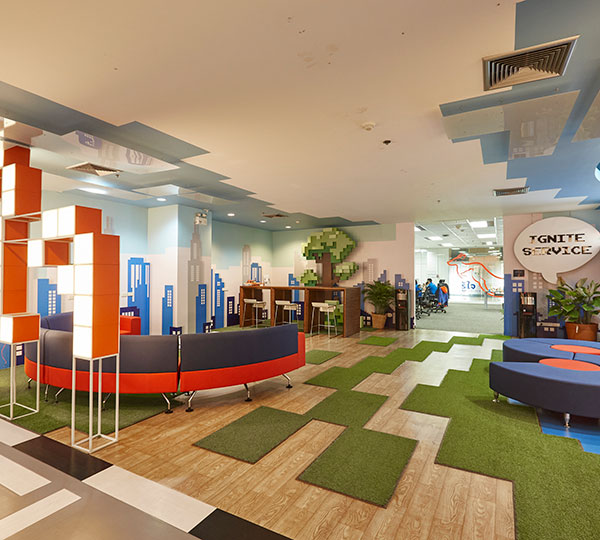 Customer Satisfaction
As the largest online insurance company in Thailand, customer satisfaction is Roojai's priority. It can be seen based on 170,000 customers in Thailand, Roojai received a customer satisfaction rating 4.9 out of 5.
Our address
CIBIS 9 17th Floor
Jl. TB Simatupang No.2
Cilandak Timur, Pasar Minggu
Jakarta Selatan 12560
Contact Center Hotline
Health Insurance
021 5089 0822
Contact Center Hotline
Car Insurance
021 5089 0821
Email Hotline
Customer Service
service@roojai.co.id

Penawaran & pembelian
contact@roojai.co.id